Another day, another digital dollar Velvet Fam. As our World Cup celebrations end, it's time to jump back into the world of crypto. And what better way to start than a quick update from every one's favorite digital asset manager! Check out all our favorite news that's fit to print (I mean no one really reads print media anymore…do they?). And remember: you may be having a tough week, but not stuck in prison in the Bahamas without vegan food or league of legends - tough.

What you missed at Ledger Open in Paris




Vive la France! Another web3 conference in Paris you say?! Got that right. Ledger just made some key announcements at their annual conference taking place in Paris. Notably, they announced their new touchscreen hardware wallet: Ledger Stax. The new device is created by the inventor of the iPod and enables you to see your NFTs on its interactive screen. In addition, their new browser, Ledger Connect, will interface with your Stax wallet to facilitate more seamless trading. This marks a general push by the company to improve its user experience and interact more natively with NFTs. HODL or not, it's clear that NFTs are already part of the crypto zeitgeist.

The Supreme Court will reach a verdict on the Gonzalez v. Google Case

The Supreme Court is expected to soon reach a verdict on Gonzalez v. Google, which could set an important precedent regarding web3. The Telecommunications Act of 1996 states "internet companies are not legally liable for content posted by their users." The plaintiff argues that internet platforms were responsible for the untimely death of his daughter. If repealed, this will really shake up the big-tech landscape and create an opportunity for blockchain technology to save the day.

Many Web3 enthusiasts believe that the case could lead the way for social media platforms to exist on the blockchain - protecting and proving our identities simultaneously.



PayPal Partners with MetaMask




The time has come! One small step for man - the next big leap in crypto adoption! Select MetaMask users in the US will be able to buy Ether with PayPal. PayPal has been on the forefront of fintech and wants to make entry into crypto even more mainstream. This is the last in a series of pro-crypto maneuvers by PayPal. Since 2021, users have been able to pay with crypto for certain transactions. The talk of the downfall of DeFi will prove to be premature, as institutional behemoths continue to throw their weight at legitimizing it.

What are Swap Rates?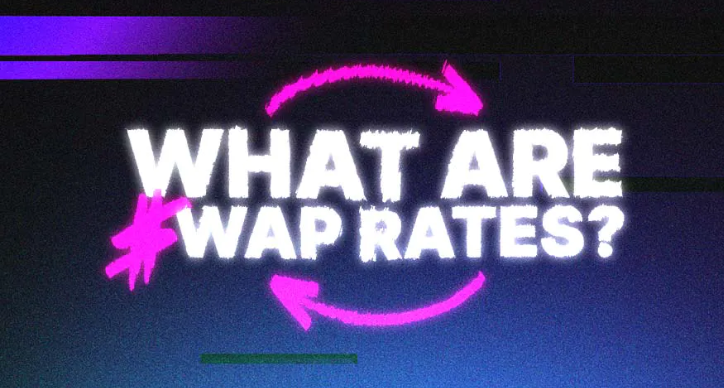 Knowledge is power! The Defiant put together a useful explainer about DeFi swap rates. Have you ever wondered how you can possibly switch between literally tens of thousands of different cryptocurrencies without the algorithm exploding? Swap Rates are a kind of valuation system that gives continuity to the inherent price of a cryptocurrency. Although they vary by exchange, they are surprisingly consistent. Read the rest of the article to find out more!

Hong Kong launches two crypto ETFs

CSOP Asset Management just created the two Bitcoin and Ether ETFs. This marks the first crypto futures funds in Hong Kong, giving investors regulated access to these assets. Despite overall market sentiment souring on crypto, Yi Wang, head of quantitative investment at CSOP believes that Hong Kong remains open-minded on digital assets. Regardless, it's clear that Bitcoin and Ether are already established assets with TradFi investors.